Have a look at this clip I made of my candle burning: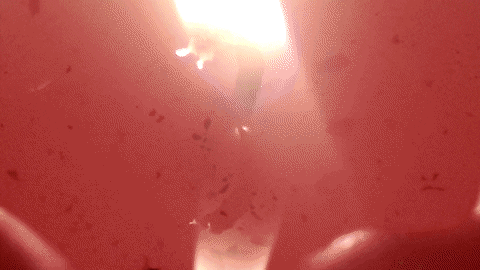 I can accept that the molten wax gets sucked into the wick (though not quite sure why: capilary action?).
But why does it also seem to get thrown outwards when it reaches the wick? I would expect a build-up of residue (particles, dust) near the wick, if anything.