Have a look at this youtube video (and some extra footage here). Here I will post a gif showing in short what it is about: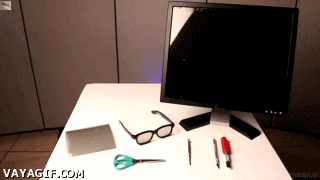 It shows that if you remove the polarizing filter from a pc's monitor and you place it on a pair of glasses, you obtain a monitor which looks white (not showing the actual output of the pc) unless you look at it throught the polarizing glasses.
Why does this happen?

Is this technology dependent? (will it happen for LCD, OLED, plasma, CRT,...)?