Or said another way - how much counterweight does the base of a sign need to keep it from tipping over given a specific max wind?
Assume the sign does not let wind through
Assume the base of the sign cannot slide on the ground
Assume the sign does not flex in the wind
Assume total weight of the sign + base is 125 lbs (base is 96 lbs)
Are there any other parameters needed?
The sign has the design and measurements below: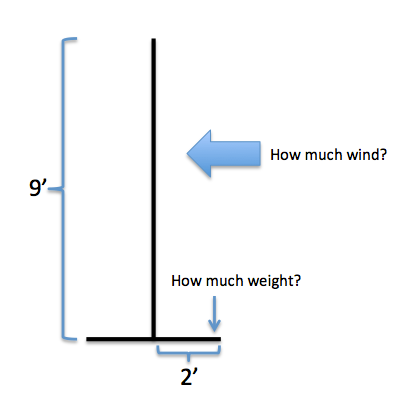 Edit: This would probably be helpful: Width of sign is 8' so the sign is 9' high x 8' wide.