This question is motivated by this xkcd comic strip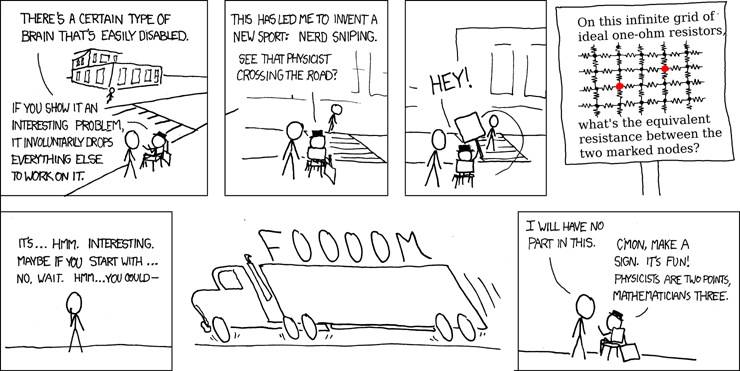 .
The problem is indeed interesting, and my first recollection upon reading this was a similar problem in the book Problems in General Physics by I.E.Irodov(which, in my humble opinion,is a masterpiece).
The question I wanted to ask is, are there any generalizations of the problem known? Can be find the resistance between any two nodes of the grid as a function of the distance between the nodes?
Many thanks in advance!